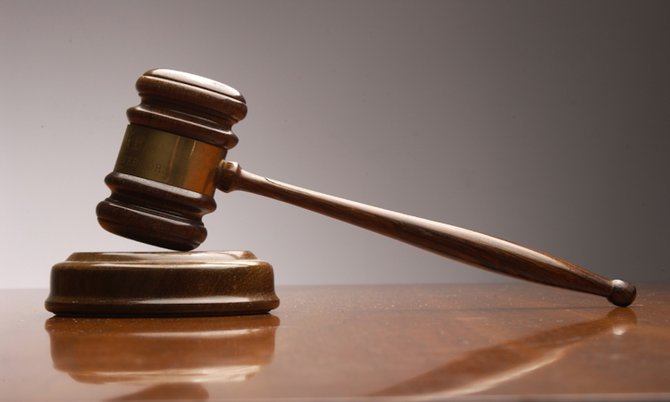 By LAMECH JOHNSON
Tribune Staff Reporter
ljohnson@tribunemedia.net
A CONVICT had his hopes dashed yesterday when the Court of Appeal dismissed his appeal against conviction for the murder of a police officer outside a bar.
Pachino Lundy and his lawyer Mario Gray appeared before Justices Anita Allen, Abdulai Conteh and Neville Adderley seeking Lundy's exoneration of the 2005 fatal shooting of Police Constable Henry Curry outside the OK Bar on East Street.

While the appellate court accepted Gray's argument that the trial judge appeared to have reversed the burden of proof from the prosecution to his client, the appellate court exercised a provision in law, which allows the court to uphold a conviction in such instances.
The court found that notwithstanding the apparent error, there was no miscarriage of justice in Lundy's case because the evidence against him was very strong.
However, the court said it would reserve its decision on whether Lundy should have been sentenced to life imprisonment in the circumstances.
Mr Gray had argued that the life sentence imposed on his client was unwarranted because there was no evidence of torture or premeditation. He further noted that the court had not taken into account the personal circumstances of his client.
Garvin Gaskin, director of public prosecutions, disagreed that the sentence was unwarranted. However, he said if the court was considering to impose a determinate sentence, then Lundy should receive a punishment at the higher end of the sentencing range imposed by the court.
Lundy, in July 2012, was unanimously convicted of murder after a retrial. He had been on bail for nearly a year after his first trial in 2011 was declared a mistrial, due to an 11-1 guilty verdict by the last jury that heard the evidence before Justice Roy Jones.
However, the entire 12-member jury in his retrial was convinced that Lundy had murdered Constable Curry outside the bar in 2005.
The off-duty constable had been outside the bar on East Street that Sunday morning when he was shot in the back.
Trial prosecutor Anthony Delaney alleged that Lundy was responsible for the shooting, which took place around 2am, and that he made his escape in a black Chevy Monte Carlo.
During the trial, two key witnesses – one a driver passing at the time, the other a relative of the victim who was at the club – testified that they saw the shooting and pointed out Lundy in court as the culprit.
Lundy maintained his innocence in both trials.
Lundy admitted, at trial, that he was in the area when the shooting occurred. According to him, he ran and ducked when he heard the gunshots.
Lundy said someone threw rocks at his car as he was leaving and he went to the police station to report the incident.