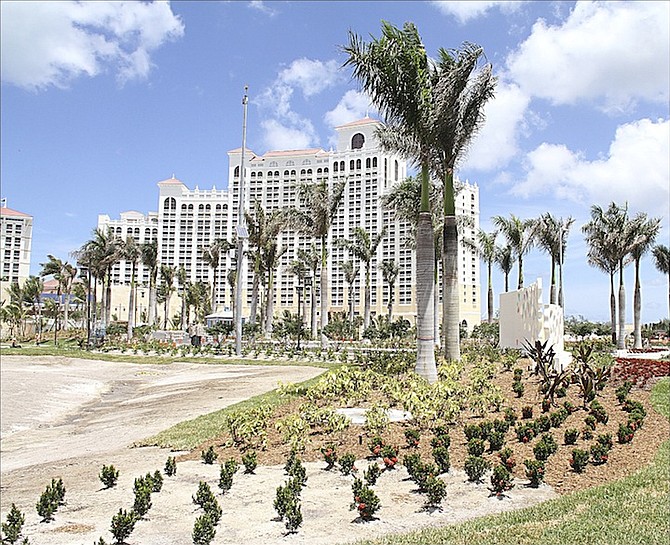 THE government's delegation to assist with negotiations over the stalled Baha Mar project is en route back to the Bahamas this afternoon.
Attorney General Allyson Maynard-Gibson told The Tribune that the team had left Beijing and were "on the way home".
She did not confirm whether the team was able to successfully broker a deal between the resort, Export Import Bank of China, and China Construction America.
However, it is understood that the three parties are still no closer to a resolution that would lead to the $3.5bn project's completion.
This is the second time the delegation led by Mrs Maynard-Gibson has travelled to China to mediate talks between the three parties.
Following the earlier visit, Mrs Maynard-Gibson filed a winding-up petition in the Supreme Court after those negotiations reached a stalemate.
Prime Minister Perry Christie has said that the government will continue with its petition to restructure the project under the authority of a provisional liquidator and the supervision of the Supreme Court, if no agreement is met in China.
Baha Mar, the government, CCA and China Export-Import Bank will be back in the Supreme Court for a hearing on the winding up petition on Friday.
Full story in tomorrow's Tribune