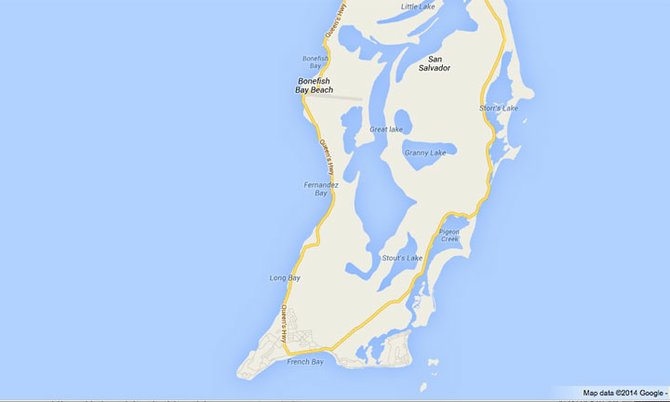 By KHRISNA VIRGIL
Tribune Staff Reporter
kvirgil@tribunemedia.net
A 17-YEAR-OLD American girl was left traumatised after she was strangled to near unconsciousness and forced to perform a sexual act on a middle-aged San Salvador man.
The 41-year-old of Cockburn Town, sources on the island told The Tribune, was taken into custody shortly after he assaulted the girl on Monday morning.
Police sources confirmed that the girl was riding her bicycle in the dock area of Cockburn Town around 10am when the man emerged from the bushes, forcing her to perform oral sex on him. Sources added that the victim pleaded with the man not to rape her.
The girl, whose parents recently purchased a vacation home on the island, was flown to New Providence for medical evaluation shortly after the ordeal.
While San Salvador police were able to detain the man two hours after the assault, residents expressed outrage that a sexual offender with a mental disability was allowed to roam the island freely after being accused of a similar act some years ago.
It is said that the man was responsible for the sexual assault of a woman tourist at the Club Med resort, but was placed on bail and fitted with an ankle bracelet pending the trial. However the woman never returned to the country and the charges were dropped. Sources on the island said the man removed the ankle bracelet a short time later.
"This guy had a mental problem and was a Sandilands patient," a resident of San Salvador said, "but after the incident at the hotel and the victim never came back, there were no criminal charges brought against him. So he was allowed to freely manoeuvre and roam around.
"In fact I can tell you that he came to one of the schools one time and he was asked what he was looking for. He responded that he just came to check the place out. Several times after that he was seen checking out some of the little schoolgirls but nobody took measures to put him under police watch."
Royal Bahamas Police Force officials have launched an intensive investigation into the events surrounding the incident on Monday. The man is in custody in Nassau.