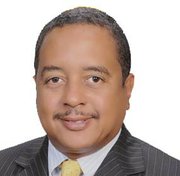 By KHRISNA VIRGIL
Tribune Staff Reporter
kvirgil@tribunemedia.net
ANYONE who interferes with or impedes a police investigation will face harsh penalties as part of a new compendium of crime Bills.
Included in the Justice Protection Bill 2013, State Legal Affairs Minister Damian Gomez told parliamentarians yesterday that obstructing justice will now carry a sentence of five to ten years.
Previously he said, the offence only referred to persons who issue insults, or those who fail to appear as a witness or attorney in a court case. It carried a sentence of up to 12 months.
He said: "This clause goes further than insult and provides for the use of physical force, threat or intimidation to interfere with the exercise of the duties of the judge or law enforcement official which will now carry a penalty of five to ten years' imprisonment.
"The new charge is both summary and indictable and the higher sanction connotes the serious nature of the offense."
The other anti-crime Bills debated yesterday included the Firearms Amendment Bill, the Prevention of Bribery Bill, the Evidence Amendment Bill, the Anti-Terrorism Amendment Bill and the Penal Code Amendment Bill.
The Penal Code Amendment is expected to bring harsher penalties for those who engage in organised crime or are found to be involved in criminal groups.
This refers to any organised criminal group or body consisting of three or more people who participate in illegal activities.
According to the Amendment, such persons would be subject to fines of $500,000 and a prison sentence of 20 years, with a minimum of 15 years.
The provisions will assist the government in keeping in line with the Bahamas' international obligations, Mr Gomez said.