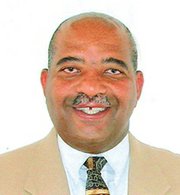 FINANCIAL FOCUS
By LARRY GIBSON
WELL, the general election of 2012 is finally behind us, and the Progressive Liberal Party (PLP) has won the mandate to govern for the next five years. The PLP has captured 29 seats, and the Free National Movement (FNM) nine seats. What is noteworthy this time around is that there has been full acceptance of the election results and no election court challenges are anticipated.
Rather than becoming blinded by the outcome of the election, we as a nation must celebrate the fact that we have a vibrant and functioning democracy where people can freely express their views, and we have peaceful and efficient transitions as evidenced by the elections of 1967, 1992, 2002, 2007 and now 2012. When one considers what the people of Tunisia, Egypt, Libya and Syria (ongoing) had to endure to force a process that will hopefully lead to general elections, we must be thankful and grateful to be citizens of this great little country.
Parliamentary
Registration
Department (PRD)
After a series of scathing criticisms by Election Court judges and others in recent times, it seems as though the PRD did a very commendable job this time around.
I suspect this was a function of improved lead times and additional resources being made available. For the sake of balance, I wish to state my belief that in the past, employees of the PRD received unfair criticism when, in fact, they were not entirely at fault. But, being constructive, we must congratulate the PRD for what on the surface appears to have been the 'cleanest register' produced in recent times.
Congratulations
My congratulations go out to Perry G. Christie on his landslide victory. Mr Prime Minister, you now have a clear mandate to implement the policies and programmes promised for the betterment of the Bahamas and its people.
By the time you read this column, all Cabinet appointments will have been made, thus putting an end to the speculation as to who would be given what ministerial portfolio.
The new Cabinet is comprised of a mix of both seasoned and brand new political faces. There are 16 substantive ministers, five ministers of state and three parliamentary secretaries. It is interesting to note that the Ministry of Financial Services has been re-established. Prime Minister Christie, in commenting on his new Cabinet, stated: "Under ordinary circumstances I would have gone with a smaller Cabinet, but the extraordinary challenges facing the country today demanded that I assemble a Cabinet that would be able to simultaneously tackle these challenges on the broadest possible front. Accordingly, the Cabinet in its totality is approximately the same size as the Cabinet that was announced by the former Prime Minister following the 2007 general election."
While we do not question the right of a Prime Minister to appoint the team he needs to carry out his mandate, we are always sensitive to the amount of elected representatives who are given Cabinet and other full-time jobs. From this perspective, you have 21 ministers, three parliamentary secretaries and the Speaker of the House of Assembly for a total of 25, or 86 per cent, of the 29 elected members being given full-time jobs.
Under the last FNM administration, 20 of 23 elected MPs were appointed to full-time jobs using the same analysis, again 86 per cent. The 'gussie-mae' factor inherent in recent Cabinets will be a topic for a future column.
Notwithstanding the above, we congratulate all Ministers and Parliamentary Secretaries on their appointment, and wish each one great success in their endeavours. The challenges facing the country are great, and every Minister will be required to 'pull their own weight' and more.
The PLPs Charter for Governance details the new government's plans for its first 100 days and beyond. It is customary that a new administration is given this initial period (100 days) before evaluation begins. Thereafter, the honeymoon is over and voters will demand fulfillment of election promises.
Observations
The purpose of today's column is not to comment on appointments, but rather to attempt to share some of my observations.
The global recession has impacted every country around the world. A direct consequence of the global recession has been economic stagnation with significant job losses, a banking crisis, a precarious mortgage market and a sovereign debt crisis. This created a most difficult economic environment, and good fodder for opposition parties.
As a result, since 2008, in just about every democratic nation, the incumbent party has been voted out of office in general elections. The day before our elections, the governments of Greece and France fell. The global trend certainly favoured opposition parties. For the Bahamas, this provided a jump start for both the PLP and Democratic National Alliance (DNA).
Second, this election was more like a US presidential-style election than any other in our history. The role foreign political strategists played was more evident than ever before. The FNM pinned their hopes on the themes of leadership and accomplishments, while the PLP focused on crime, unemployment, the economy and inclusive leadership. The DNA weighed in with change and as it principal theme.
The themes offered to the Bahamian electorate were supported by millions of dollars in media spending - print, radio and television. These ads were slick, colourful and catchy, appealing to every demographic - black, white, old, young, urbane, grass-root, rich, poor, educated and less educated. What a shot-in-the-arm for the advertising and public relations sector. It is my hope that our local professionals participated in this windfall in some tangible way.
Everything depended on which arguments would resonate most with the Bahamian people. This was really 'big stakes' poker all the way, as parties were placing all bets on their chosen themes.
My third observation relates to the participation of a third party, the DNA. This was the first time a third party fielded a full slate of candidates. Not only did the DNA attract almost 12,880 votes, but when you combine that number with the 16,686 registered voters who did not vote and the 1,216 independent voters, can we conclude that there are 30,782 voters who do not have confidence in either the PLP or FNM? Incidentally, this represented almost 18 per cent of all registered voters. Food for thought, I say. It will also be interesting to see how this demographic grows over time.
Analysis
The PLP won the election by a commanding 29) seats to nine seats majority. For PLP supporters this was expected, but for FNM supporters this was a massive shock, as both parties were publicly predicting 28-plus seats, according to their respective leaders. The PLP captured 60 per cent (six out of 10) of the Family Island seats, 60 per cent (three out of five) of the Grand Bahama seats, and an amazing 87 per cent ( 20 out of 23) of the New Providence-based seats. This was reminiscent of 2002, when then won 96 per cent (22 out of 23) of the New Providence-based seats.
Going behind the allocation of seats, 155,444 of the registered 172,130 voters actually voted, producing a turnout of 90.3 per cebt, an extremely high rate when compared to mature democracies. The PLP out-polled the FNM by 9,882 votes (75,615 versus 65, 733).
Most FNMs are now claiming the DNA split the FNM vote, and had the DNA not been formed the FNM would have won. In a theoretical exercise, if you add the DNA vote to the FNM tallies, the FNM would have picked up an additional 14 seats based on the raw numbers...for a theoretical 23-15 margin for the FNM. I do not believe that all DNA voters were FNMs. While many would otherwise be FNM supporters, many were independent thinkers, PLPs and first-time voters as well.
However, the fact of the matter is that the DNA is formed, and even though it did not win any seats, nearly 13,000 votes is impressive. A base that no other third party, in the history of the Bahamas, has ever earned. While the business of building a third party is very hard work, and takes time and lots of financial resources, it can be done.
Conclusion
Now that the election is over, we have a country to build. The incoming government in its Charter for Governance listed:
Getting crime under control

Stimulating and maintaining economic growth

Fixing the educational system

Implementing a National Health program

Protecting pensions
as being among its top priorities during the next five years.
Whether you are PLP, FNM, DNA or whatever, we need to put the general election behind us and all do our part to continue building our country - forward, upward and onward together.
Finally, I wish to congratulate Hubert Minnis on his appointment as Leader of the Opposition. I was particularly encouraged by his remarks: "I pledge, on behalf of the Official Opposition, to hold the Government accountable in the conduct of the people's business.
"We will not oppose for the sake of opposing. We will, however, be vigilant in ensuring the protection of the rights of all in our land. And we will defend all and sundry against arbitrary governmental action. We seek to ensure accountability and transparency in the conduct of public business in the Bahamas."
If words from both sides translate into action, we should be in for a good start.
Until next week...
NB: Larry R. Gibson, a Chartered Financial Analyst, is vice-president - pensions, Colonial Pensions Services (Bahamas), a wholly-owned subsidiary of Colonial Group International, which owns Atlantic Medical Insurance and is a major shareholder of Security & General Insurance Company in the Bahamas.
The views expressed are those of the author and do not necessarily represent those of Colonial Group International or any of its subsidiary and/or affiliated companies. Please direct any questions or comments to Larry.Gibson@atlantichouse.com.bs